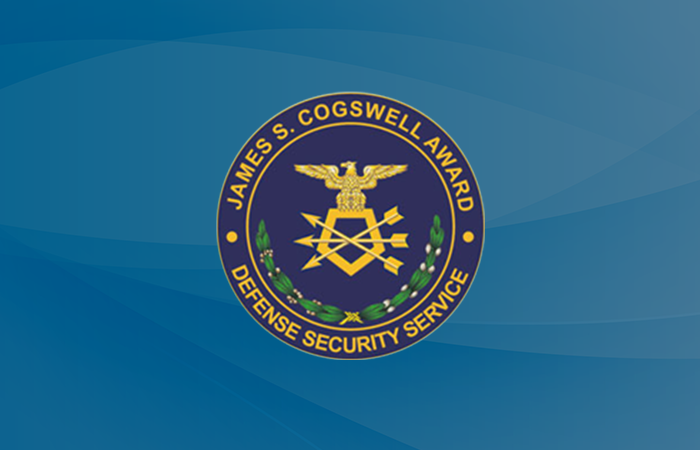 ASM Research Receives Prestigious James S. Cogswell Award
ASM Research was recently awarded the 2020 James S. Cogswell Outstanding Industrial Security Achievement Award. ASM is one of only 61 facilities chosen from approximately 12,500 cleared facilities selected for the award. Facilities must have a minimum of two consecutive superior industrial security review ratings to be nominated for this award.
ASM was nominated by the Defense Counterintelligence and Security Agency (DCSA) in recognition of ASM's industrial security excellence. Factors evaluated include establishing and maintaining a security program that far exceeds the basic National Industrial Security Program requirements, and providing leadership to other cleared facilities in establishing best practices while maintaining the highest standards for security.
The award was established in 1966 in honor of the late Air Force Col. James S. Cogswell, the first chief of industrial security within the Department of Defense. His impressive legacy includes developing the basic principles of the Industrial Security Program, which emphasizes partnership between industry and government to protect classified information.
We are thrilled to be recognized by the DCSA with this prestigious award.