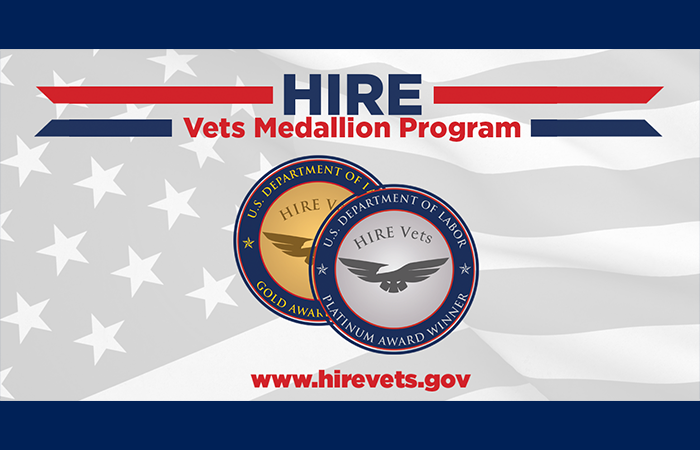 ASM Awarded HIRE Vets Gold Medallion
ASM Research is thrilled to receive the Honoring Investments in Recruiting and Employing American Military Veterans (HIRE Vets) medallion signifying exemplary efforts to recruit, employ, and retain United States veterans.
HIRE Vets is the only federal-level veteran hiring award. In addition to meeting the criteria required for a Gold Medallion Award, HIRE Vets commended ASM Research for "demonstrating a model of patriotism worthy of praise as well as recognizing the value veterans bring to the workplace."
ASM is proud to have almost a quarter of our workforce made up of Veterans, and our program that matches Veterans with ASM buddies when they are hired to help them transition into the civilian workforce. Additionally, we sponsor and support a number of organizations that work for our military and Veterans including Easterseals, Gold Star Mothers Foundation, AUSA, Timothy J. Maude Foundation, and Toys for Tots.
ASM will receive the HIRE Vets gold medallion at an award ceremony on November 6, 2019, at the U.S. Department of Labor in Washington, DC.
For more information about HIRE Vets, visit HIRE Vets.