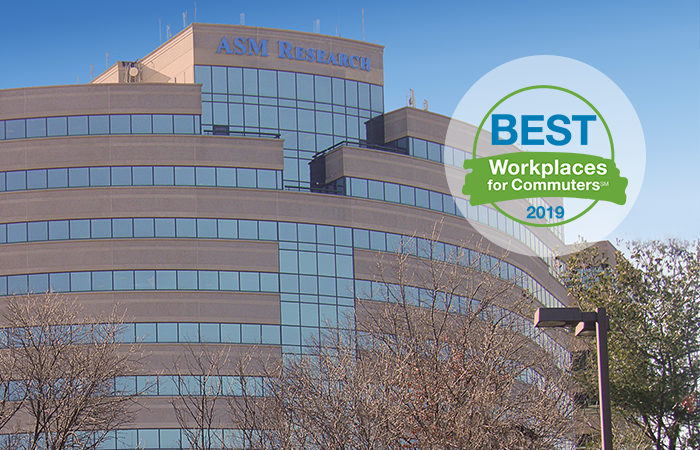 ASM Research Named a 2019 Best Workplace for Commuters
ASM is excited to be recognized as a 2019 Best Workplace for Commuters (BWC) by the Fairfax County Department of Transportation in Fairfax, Virginia.
Benefits offered to ASM employees that were considered in this award designation include: a telework policy, flexible work hours, free parking, available bicycle racks and lockers, showers in the workout rooms, and available Fairfax commuter services information about smart benefits, bus schedules, vanpooling, and the guaranteed ride home program.
ASM will receive the award during a ceremony at the Fairfax County Government Center on December 3, 2019. For more information about this program, please visit the Fairfax County Commuter Services (FCCS) web site.