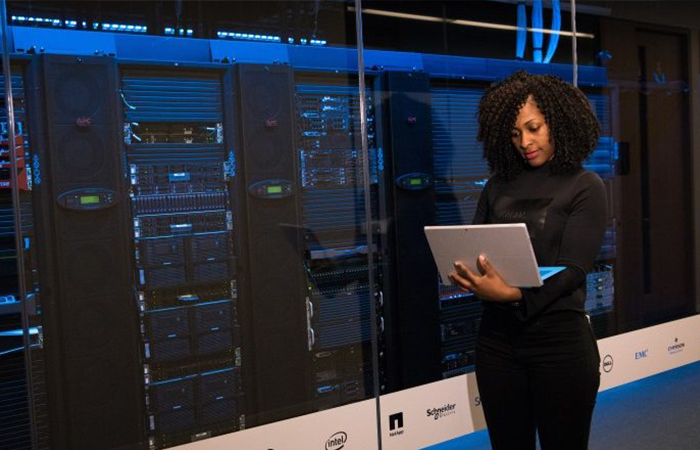 Robotic Process Automation – Embracing the Digital Co-Coworker
Automation and artificial intelligence are receiving an increased mindshare in the federal marketplace lately, and much of this focus has been around machine learning and its potential to impact strategy and long-term planning. At the tactical level, robotic process automation (RPA) offers a greater near-term impact but requires the right focus and attention. Many people have focused on the word "robotic" as they engage in the evaluation of its potential, but to unlock the real power of the capability, more attention needs to be given to the words "process automation."
Effective and responsible use of RPA should be viewed as more than just the next new thing. Managing the impact and interaction with employees and stakeholders is extremely important and will require active communication and engagement. Key people, including executives from human resources, business leaders (finance, supply chain, customer experience, etc.) and your information technology organization should actively participate in the integration process. There are three impactful ways that RPA can materially improve the work life of the federal worker.
Reducing or improving manual repetitive tasks with high volume: Often, we see situations where an employee spends hours during the day copying/pasting information from one screen to the next, transcribing/transferring information from one source to another, in order to start the task/process that actually creates value or addresses the issue. RPA can effectively reduce and/or automate the process steps taken in these activities and enable the human worker to focus on higher-valued outcomes. HR, finance and customer service are the areas where this would prove most fruitful
Achieve more by adding capacity: We have seen many cases where agencies have open roles in their operations that are not filled for quite some time. RPA provides the opportunity to add a "digital workforce" that augments the current staff, executing some of the work that needs to be performed. This would help the agency better achieve its operational and cost metrics, reduce overall stress and provide a better work-life balance.
Integrate systems/applications more effectively without "big project" costs: RPA does not require back end integration with other systems. It provides the ability to perform quick and simple updates from one system/application to another and does all of the work at User Interface (UI) level as human workers would.  RPA also enables end-to-end auditability of a process by logging actions on every process step and eliminates the likelihood of human errors.
It is natural for workers to be nervous and skeptical about RPA, making the need for a workforce strategy, which is a critical component of any RPA endeavor, to effectively manage the co-existence of the human workforce with the digital workforce (RPA Bots). This requires change management efforts which are often underestimated by organizations when they launch their intelligent automation journey.
Successful transformation stories involving RPA make a comprehensive workforce strategy their #1 ingredient, covering employee communication, training, and change management. Employees that will be affected by an RPA program need to know exactly how it will impact their jobs, how their day to day responsibilities will change, what new skills they will need to learn and when.
Training programs to upskill impacted employees will create more avenues for them to take on high-value activities e.g. a person responsible for doing follow-ups with suppliers might become someone who manages relationships with suppliers.
Taking the "robot" out of human workers and shifting the workforce model to a "human-machine alliance" no doubt will generate significant opportunities in the workplace; from developing differentiated customer experiences to creating entirely new products and services. Organizations that realize the importance of implementing radical changes to operations and processes now, will realize the benefits of RPA and reap the benefits of its competitive edge in the near future!
Co-author: Michael Collins is the Accenture Federal Services (AFS) Operations Growth Platform(BPO & IO) Delivery Executive and is also responsible for the AFS Automation Center of Excellence.
Dominic Delmolino is a GovLoop Featured Contributor. He is the Chief Technology Officer at Accenture Federal Services and leads the development of Accenture Federal's technology strategy. He has been instrumental in establishing Accenture's federal activities in the open source space and has played a key role in the business by fostering and facilitating federal communities of practice for cloud, DevOps, artificial intelligence and blockchain. You can read his posts here.