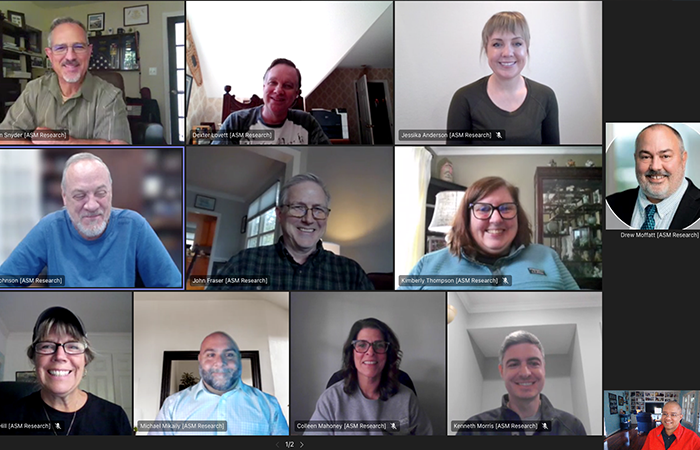 ASM Celebrates AFS EPIC Award Nominees
The AFS EPIC awards honor AFS and ASM employees who have made extraordinary contributions and impact during the fiscal year and create change that matters for our clients, company, and people through innovations, collaboration, and drive.  
This year, Dexter Lovett was selected as the EPIC award winner from ASM, and was recognized during a special meeting in Washington, DC.  
Dexter was one of six ASM employees nominated by managers at ASM, all of whom stood out among their peers as people who made extraordinary contributions and created change that matters. ASM President, John Fraser, hosted a virtual lunch October 9th for all nominees and their managers to congratulate them on their achievements and nominations.  
In addition to enjoying lunch and camaraderie, each nominee was asked to select a charity to which ASM contributed to honor their recognition. Congratulations to all nominees and again to EPIC award winner, Dexter Lovett.