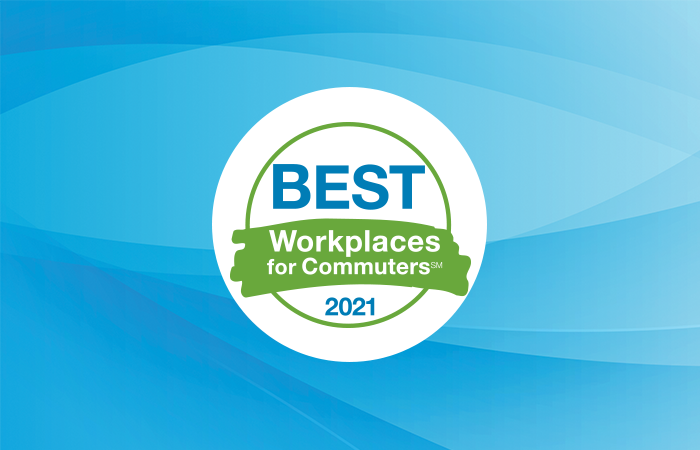 ASM Research Named a Best Workplace for Commuters for Second Consecutive Year
ASM Research is honored to receive the Best Workplace for Commuters National Standard of Excellence for the second consecutive year – a designation awarded by the Fairfax County (VA) Department of Transportation.
This designation recognizes employers who have excelled in implementing a telework policy, flexible work hours, free parking, available bicycle racks and lockers, showers in the workout rooms, and provide Fairfax commuter services information to their employees.
Due to the COVID-19 pandemic, ASM Research shifted to 98% remote work almost immediately in March 2020. ASM was able to transition to this posture rapidly due to being an active proponent of telework prior to the pandemic.
Before COVID-19, ASM had already fully embraced telework as an important component of a healthy work-life balance – the benefit was first offered to employees in early 2008. At the time of the pandemic, 44% of ASM employees were already teleworking in some capacity.
"Not only is it socially responsible to have less traffic and congestion on our roads but telework and flex schedules also allow our employees to have a better work-life balance," noted ASM President, John Fraser. "We've learned that employees who have work-life balance are happier and more engaged employees, so we continually introduce and implement policies to support work-life balance programs. The fact that we were proactive about telework absolutely helped us transition our workforce during the pandemic, which allowed us to continue to support our customers with the capabilities expected without interruption and maintain our promise to provide extraordinary commitment and extraordinary results."
The ASM Human Resources team regularly provides resources, lunchtime seminars about work-life balance and teleworking best practices and encourages teams to interact via video meetings or collaboration sessions to foster team engagement in a predominately remote environment.
For more information about the Best Workplaces for Commuters program, please visit the Fairfax County Commuter Services (FCCS) web site.