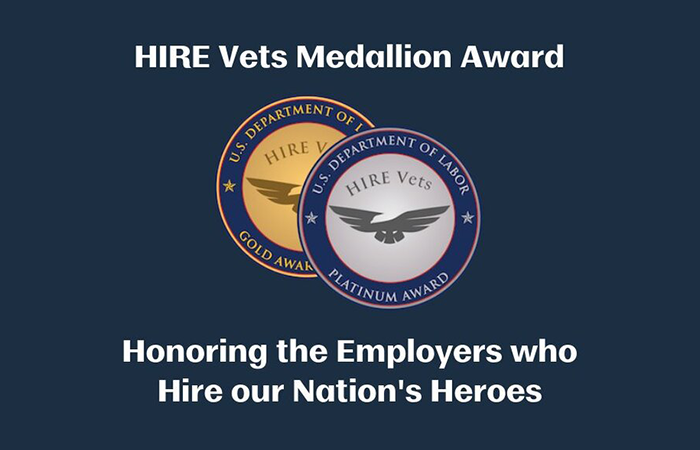 ASM Awarded HIRE Vets Gold Medallion for Second Consecutive Year
ASM is excited to receive the U.S. Department of Labor Honoring Investments in Recruiting and Employing American Military Veterans (HIRE Vets) Gold Medallion for the second consecutive year. HIRE Vets is the only federal level veteran hiring award and signifies exemplary efforts to recruit, employ, and retain United States military veterans.
Military veterans add to the culture at ASM and their military skills, training, and preparedness are valuable assets for the organization. Almost a quarter of the ASM workforce is made up of veterans, and we are very proud of our program that matches veterans with ASM buddies when they are hired to help them transition into the civilian workforce. ASM also sponsors several organizations that support our military and veterans including Easterseals, Gold Star Mothers Foundation, AUSA, LTG Timothy J. Maude Foundation, Young Marines, Semper K9, and Toys for Tots.
For more information about HIRE Vets, visit the HIRE Vets web site.