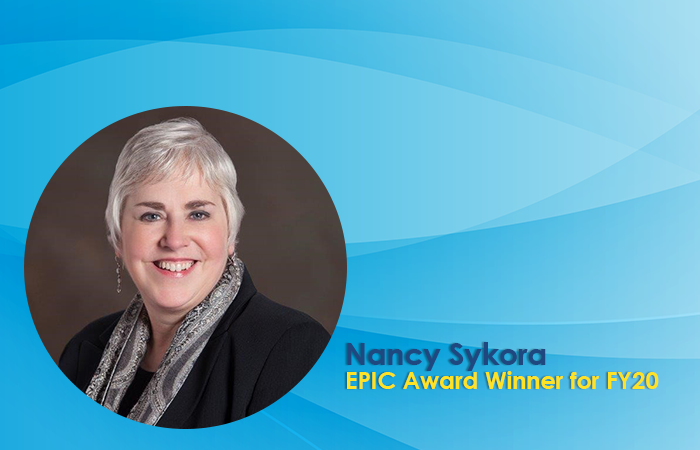 Nancy Sykora named EPIC award winner by AFS for FY20
ASM Research is thrilled to announce Nancy Sykora is a recipient of the Accenture Federal Services (AFS) EPIC award. Introduced last year, the EPIC awards recognize employees for extraordinary contributions that impacted our business in FY20. Managing Directors from each AFS portfolio and ASM Research Business Units were asked to nominate employees who made an extraordinary impact and describe why the contributions they made were game-changing. One employee from each portfolio was selected as an honoree.
Nancy is a senior leader and Subject Matter Expert on the Contact Center managed service offering in addition to being the Project Manager for ASM's portion of the work with the Transportation Security Administration (TSA) Recruitment and Hiring (R&H) program.
Nancy was nominated for this award because she leads her team with a results-based focus and has achieved impressive results with this approach – including regularly exceeding Service-Level Agreements (SLAs). The United States Office of Personnel Management (OPM) conducted a survey on service levels during January-March 2020 to address quality, timeliness, recovery, reliability, courtesy, access, proactive communication, and overall satisfaction. Nancy's team scored above the 95th percentile in every segment. Nancy maintains an excellent relationship with our customer, who often praises the work of Nancy and her team.
Nancy received her award at the AFS FY21 kick-off Managing Director virtual meeting on September 16, 2020.
Congratulations to Nancy on her well-deserved EPIC award.