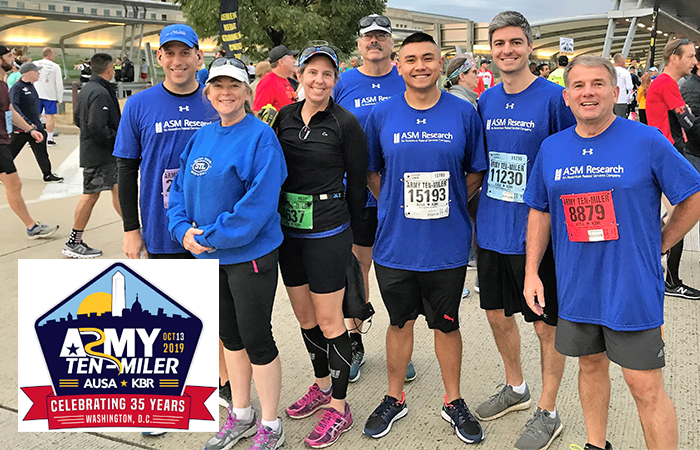 ASM Sponsors and Participates in Army Ten-Miler
ASM is proud to sponsor the Army Ten-Miler again in 2019. This race is held every October and participants run a course through Arlington, Virginia, and Washington, DC.
More than 25 ASM employees registered to run in the October 13th race, which is the second largest ten-mile race in the United States.
This event is sponsored by the U.S. Army Military District of Washington and all race proceeds benefit family, morale, welfare, and recreation programs.
For more information about the event, visit: Army Ten-Miler