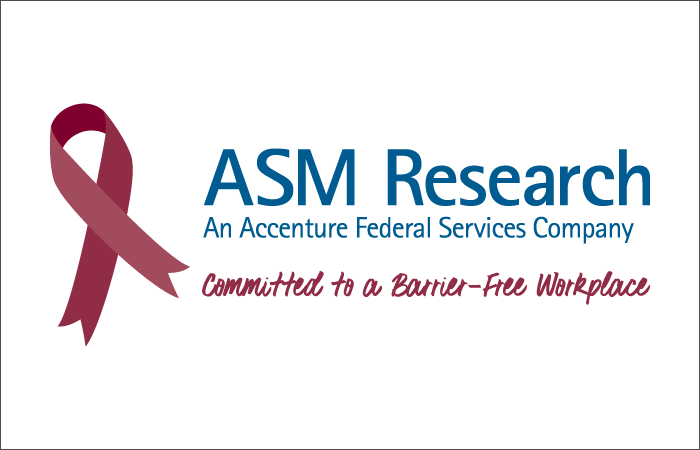 ASM Research Participates in National Disability Employment Awareness Month
In support of National Disability Employment Awareness month in October, ASM Research kicked off a month-long awareness campaign. The campaign included sending a banner to all ASM site locations (Fairfax/Chantilly, VA; Chesapeake, VA; Niagara Falls, NY; and San Antonio, TX) for employees to sign in honor of their commitment to a barrier-free workplace. Remote employees were able to pledge support by signing an online pledge.
The pledge reminded all employees that ASM Research recognizes and celebrates the strength of a diverse workforce, and that ASM has always been committed to providing an inclusive and barrier-free workplace.