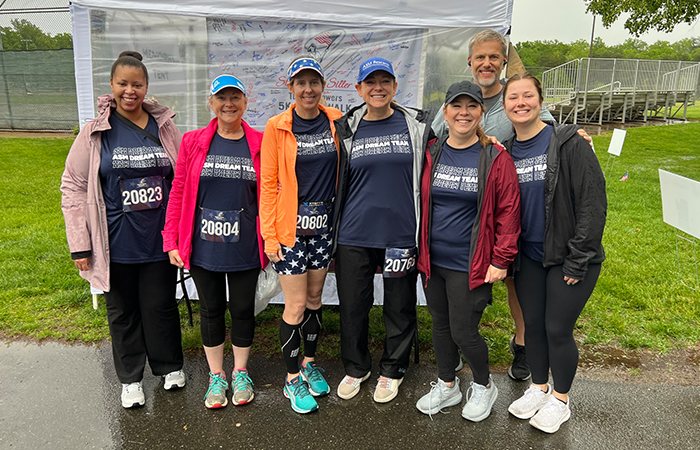 ASM Proudly Continues Support of Tunnel to Towers 5k
On April 30, ASM employees from the Northern Virginia area joined together to participate in the Tunnel to Towers Prince William 5k in Woodbridge, VA. The Tunnel to Towers Run & Walk Series was created to honor the heroic life and death of Stephen Siller, a New York City firefighter (FDNY) who lost his life on September 11, 2001, after strapping on his gear and running through the Brooklyn Battery Tunnel toward the Twin Towers.
Tunnel to Towers honors all those who lost their lives on September 11, 2001, and supports first responders and military who make extraordinary sacrifices in the line of duty! ASM has been a proud sponsor of the Tunnel to Towers 5k in Prince William since its inaugural year in 2019. ASM's support helps the foundation build more smart homes for US veterans and pay off mortgages for first responder and military families.
Read more about the foundation at tunnel2towers.org.