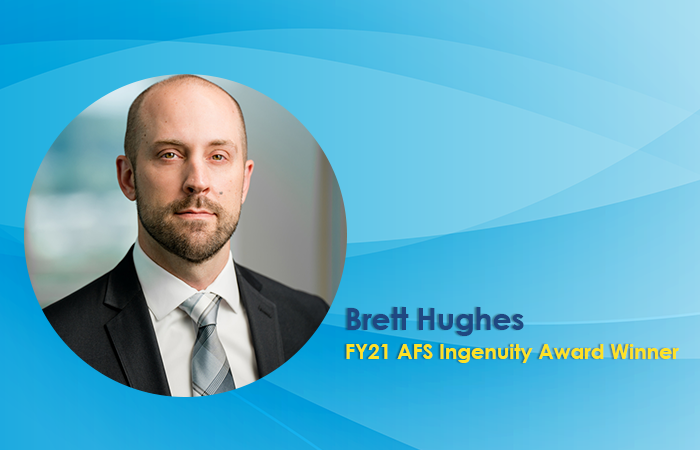 Brett Hughes named an Accenture Federal Services (AFS) Ingenuity Award Winner for FY21
ASM is thrilled to announce Brett Hughes as the ASM winner of the AFS Ingenuity Award for FY21. Formerly the EPIC Awards, the Ingenuity Awards recognize employees for extraordinary contributions to our business. Managing Directors from each AFS portfolio and ASM Research were asked to nominate employees who made an extraordinary impact or contribution to our business and Brett Hughes, the ASM CISO and security account lead for ASM, AFS VA, and AFS MHS accounts, was selected from ASM. 
Brett was selected for his problem-solving and delivery for our customers, the federal government and AFS and ASM. Other winners of this award from ASM include Nancy Sykora in FY20 and Justin Repoli in FY19.  Click here to watch a video featuring all six AFS Ingenuity Award winners for FY21.  
Congratulations to Brett Hughes for receiving this award!