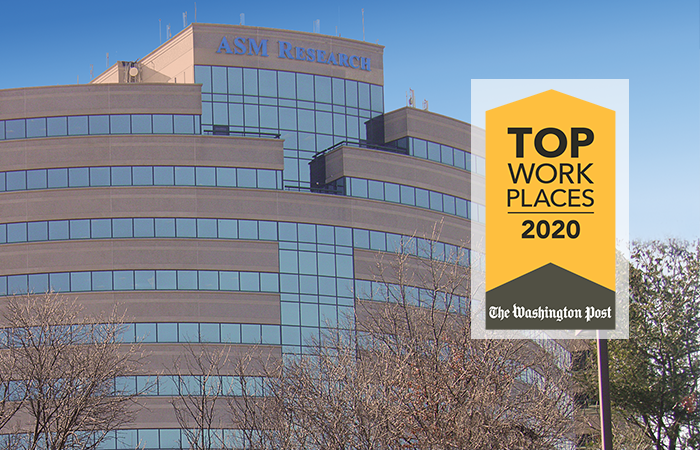 ASM Recognized in Washington Post Top Workplaces for 2020
ASM Research has been recognized as a Washington Post Top Workplace for 2020.
Every year, the Washington Post recognizes companies and organizations in the Washington, D.C, metro area who receive the highest Top Workplaces survey ratings. Over 120,000 employees were surveyed in the Washington area, and the top 200 companies were added to this prestigious list.
The distinction is especially significant because it is based entirely on feedback provided by employees and illuminates what our team already knows – ASM is a great place to work!
Thanks to all who completed a survey to help us reach this amazing achievement and who are dedicated to continuing to make ASM Research a Top Workplace for many years to come.