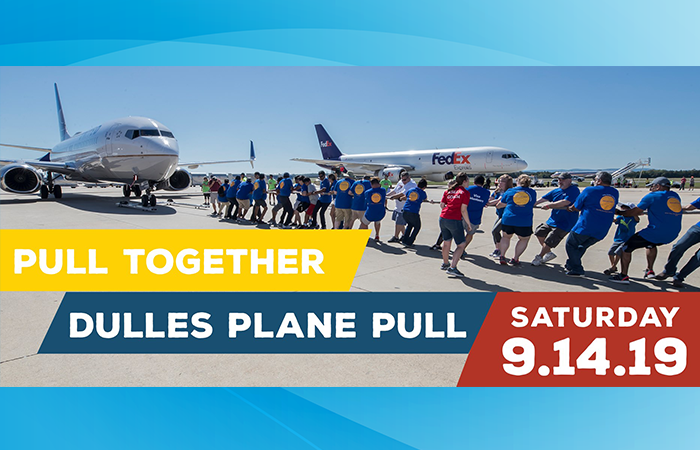 ASM Research Sponsors Dulles Day Festival and Plane Pull to Raise Money for Special Olympics
ASM Research is proud to be a bronze sponsor of the 2019 Dulles Day Festival and Plane Pull on September 14, 2019. The event, now in its 27th year, is sponsored by the Metropolitan Washington Airports Authority and United Airlines, and raises money for Special Olympics athletes. Since its inception, the event has raised more than $2,000,000 for athletes with intellectual disabilities in Virginia.
The festival takes place from 11:00am-4:00pm, with the ASM team of 25 people pulling the plane at 11:34am. The event also includes food, games, exhibitions, and live music.
For more information about the Dulles Day Festival and Plane Pull, visit: https://planepull.com; if you would like to contribute to the ASM Special Olympics fundraising effort, please do so on ASM's team page here.