Learning/Talent Management
LEARNING/TALENT MANAGEMENT SOLUTIONS (LMS/TMS)
extraordinary commitment, extraordinary results
ASM Research (ASM) is a leading provider of both customized and COTS-based learning and training solutions to Federal, state and local government. As an information solutions service provider and integrator, ASM provides complete learning solutions that include consulting, programming, hosting, system design, implementation and integration, course development, and customer support services.
ASM focuses on Open Source COTS-based learning and talent management solutions to help our customers save both development time and money for their LMS/TMS initiatives. ASM specializes in using the MOODLE platform for LMS development and partners with Totara for talent management system implementation.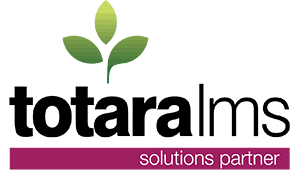 Totara LMS is an Open Source COTS (Computer Off The Shelf) talent management system based on the MOODLE engine, a standard already accepted and used widely in the Federal Government. It is a cost-effective system that features tools for workforce learning and management, with a focus on corporate needs that include:
Competency management and individual development plan (learning plan) accomplishment for specific jobs and careers

Social learning initiatives
Course management to include online classroom and offsite course management and quiz building
Robust reporting for organizational management to include custom reporting
Manager oversight tools, including approvals, team management, and course approval
Multiple course organization and role options
Customized look and feel to match your brand
No per-seat licensing, Totara uses a subscription-based pricing model
Mobile formatting and use of the latest learning tools, such as Mozilla Open Badges
508 compliance and SCORM conformance
And because Totara is built on an Open Source platform, the code can be customized for individual organizational needs. ASM's ability as an integrator means that you have the flexibility to integrate Totara into an existing solution. To learn more about what you need to do to create an effective LMS  in your organization, read our white paper for a step-by-step explanation. If you want a webinar or demonstration site set up, just contact ASM by email at learn@asmr.com and we'll be happy to provide one.
To learn more follow the links below to explore the features and benefits of Totara LMS.
Totara Features and Benefits
Totara Demonstration Site